Welcome

Welcome to the Kokoro Connect Wiki, this wiki is dedicated to everything related to the Kokoro Connect series that anyone can edit. Please help by editing or adding articles and lessening the stubs. We currently have 5,480 edits to 143 articles and 595 images on this wiki since July 10, 2012.
This Wiki contains unmarked spoilers! Read at your own risk!
---
Contents
Characters
Featured Article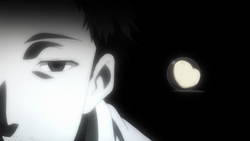 Heartseed (ふうせんかずら, Fuusenkazura) is the supernatural being responsible for causing many of the mysterious phenomenons. The StuCS club members are left with little choice but to be his amusement, each time overcoming his trials until Heartseed is adequately entertained.
Main article: Heartseed
Wiki Polls
---
---
Random Cover
Click refresh to view another cover!
Official Twitter
Latest Episode
Kokoro Connect Episode 17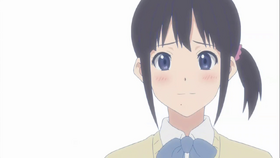 "Connecting Hearts"
Aired on December 30, 2012
Latest Volume
Kokoro Connect Light Novel Volume 11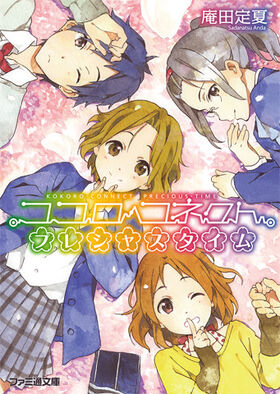 "Precious Time"
Kokoro Connect: Precious Time is a Japanese light novel written by Sadanatsu Anda, with illustrations by Shiromizakana. It was released on September 30, 2013 and serves as the epilogue to the series with new side stories. (read more...)
News
Did You Know...
That Himeko Inaba left the Computer Club after she got into an argument with the Computer Club President?
That Iori Nagase's mother has been divorced 7 times?
That Inaba usually call Taichi a Selfless Freak?
That Yui Kiriyama suffers from androphobia; a fear of men?
That in Yume Random, Yui Kiriyama aspires to become a police officer and plans on taking Art courses in her 3rd year?
That Heartseed considered Aoki Yoshifumi as the weakest member of the five?
External Links
ココロコネクト | FBonline (Official Kadokawa Kokoro Connect light novel page in Japanese)
ココロコネクト (Official Kadokawa Kokoro Connect anime website in Japanese)